Casserole Carrier
by Pat Bravo
Transport your delicious dish to your next celebration in style in your handmade casserole carrier. You will be guaranteed a warm and spill-free welcome.
Materials to Make a Casserole Carrier
Fabrics

Fabric A (Faith)
Fabric B (The Right Path)
Fabric C (Turmeric)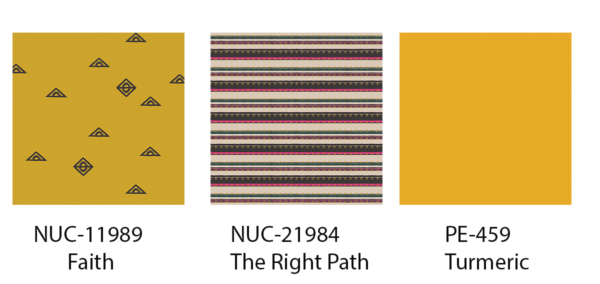 Hard Fusible Interfacing
Quilting and Sewing thread
Batting
17" Separating Zipper  (depending on the size of your casserole carrier)
Quilt Basting Spray
Snap Fastener kit
Reverse Pattern foot #1D
Zipper foot #4D
70" Cotton webbing
Visit WeAllSew.com for the instructions.